By the grace of the Lord on June 26th and 27th, there will be a Gospel Meeting conducted at the NAG Church hall in the evening, 6:30 pm to 8:30 pm.
Rev. Abraham Thomas widely known as Aby Ayroor will be the main speaker.
We welcome you all to come and attend the meeting and get blessed.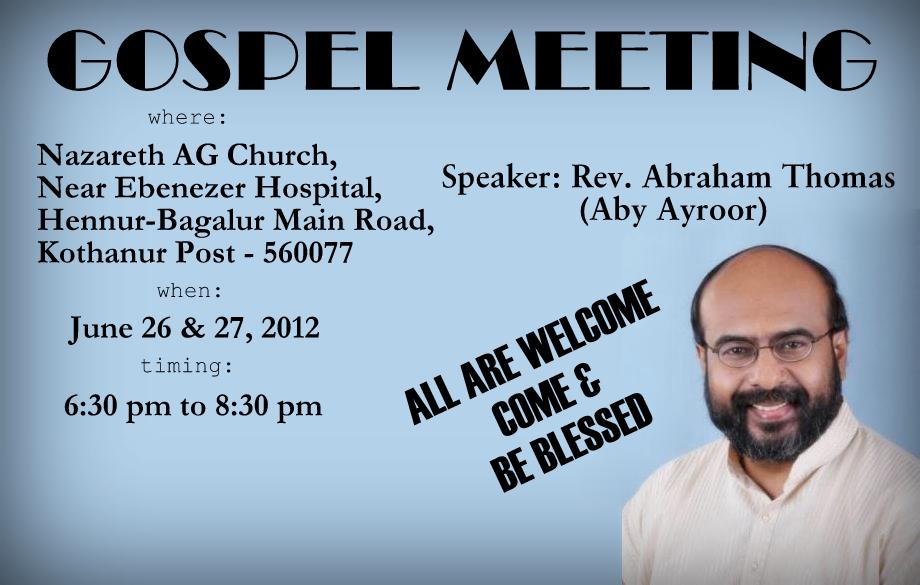 Categories: None